Welcome to Russia Miniatures Page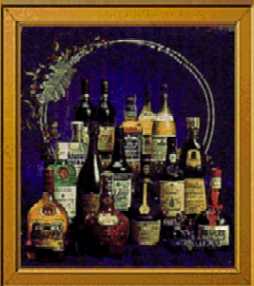 This site is dedicated to collecting miniature bottles in Russia. If you have any suggestions or comments, please, contact me.
What's new?:
Miniatures collector, check out the links page. If you find your page there, please, link mine as well.
Эта страница посвящена коллекционированию миниатюрных бутылок. Если у вас есть миниатюры для обмена свяжитесь со мной. Пока можете посмотреть мою коллекцию (HTML-koi8, 200Kb).
Last update by Max Vadimov, June 1 , 2000
The author of this page is not a professional webmaster and he does not intend to amaze the viewer with cool grafics. The purpose of this page is to educate and promote miniature bottle collecting. If you want to help with a piece of advice or comment it will be wellcome.
This site is a member of the first
Minibottle Collectors Ring
(MCR) on the world wide web
Please click our logo for detailled
"ring" information and how YOU
may join this "ring" with us